I love the wallpaper in the Room of the Week.  It is a graphic black and white pattern when you see it up close: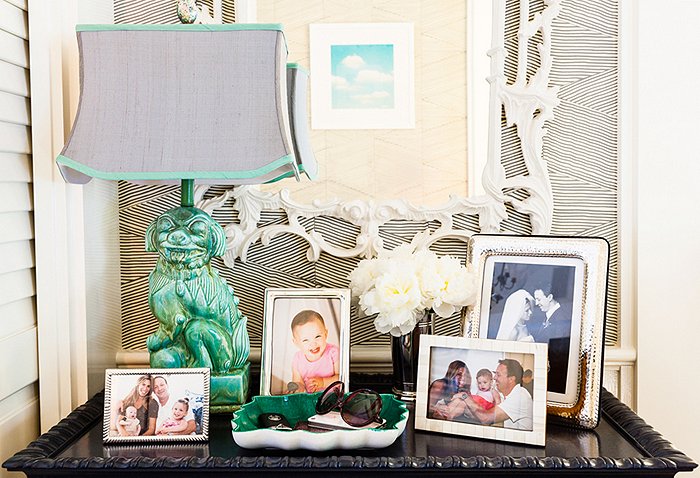 But when you see it from afar, it looks like it is a textured wallpaper: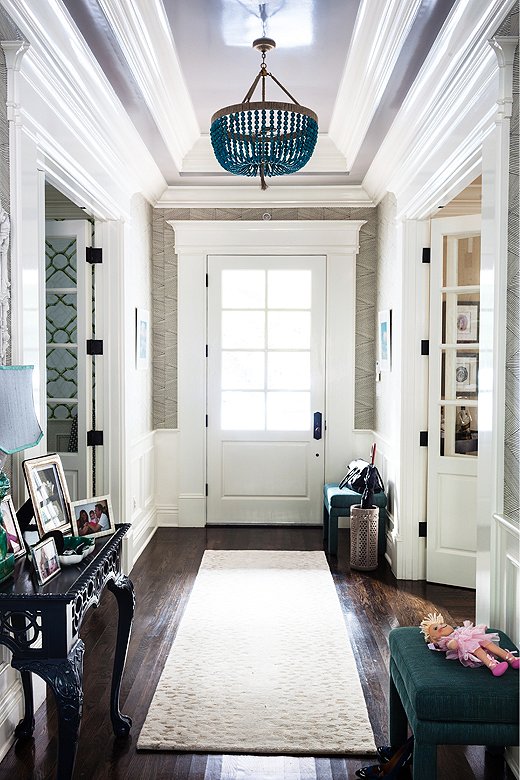 The wallpaper isn't just adding pattern to the space, but gives the illusion of texture and make the space more interesting and warm and inviting.  Here are a few other wallpapers that are small patterns on flat paper, but could look textured when viewed from far away.
SOURCES: 1 | 2 | 3 |4 | 5 | 6 | 7 | 8 | 9 | 10 | 11 | 12 | 13 | 14