MOST of the furniture in the Room of the Week is very traditional and simple.  Except for the large brass modern bench at the end of the bed.  Imagine how the room would look if this bench was used instead: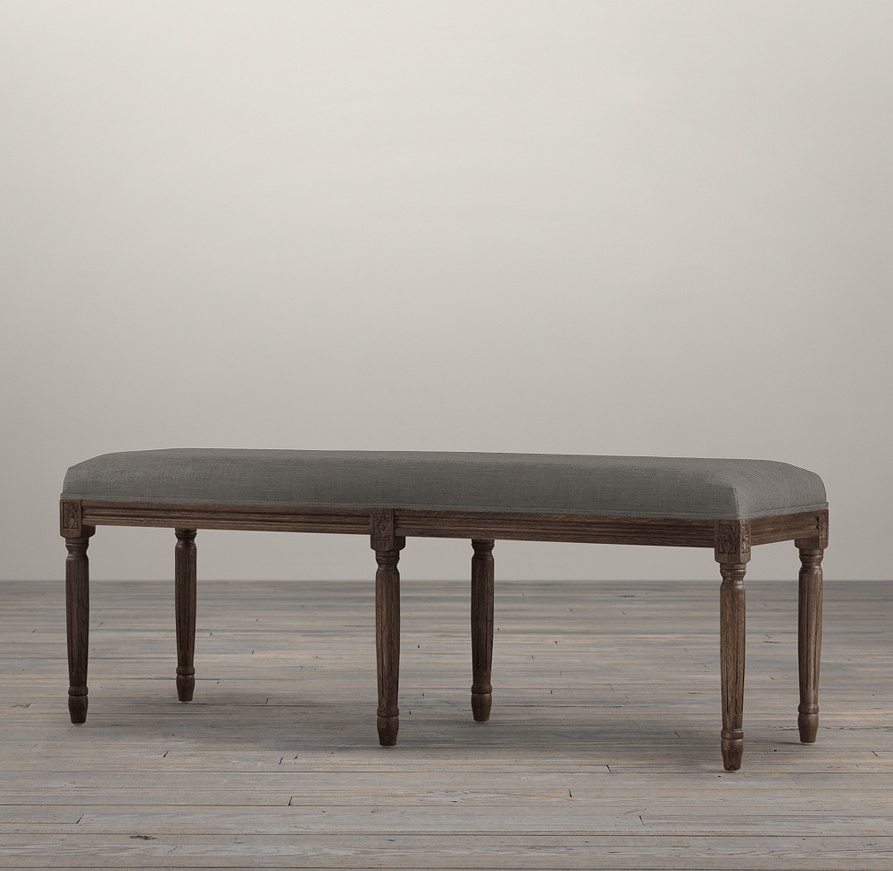 It's a beautiful bench that works with the other furnishings in the room, but it's definitely a safe move.  Instead, Thom Filicia added this very modern bench with a very sculptural shape in very shiny brass.   It's slightly over-the-top, but works really well because the rest of the room isn't.
When you enter a room your eye automatically searches for the "thing" that is different…for the contrast.  In the Room of the Week the contrast is that shiny bench against all the soft fabric and textiles and furnishings.
You're probably not ready to paint gold stripes on your wall, or add a large brass bench to your room, but this season is perfect for adding something metallic to brighten up your home.  I love combing through all the vintage shops on Etsy, and here are a few of my favorite sculptural, shiny accessories for fall.
SOURCES: 1 | 2 | 3 | 4| 5 | 6 | 7 | 8 | 9 | 10
I pulled out my box of decorations for Fall and had a good laugh because I have almost nothing.  I did buy a little brassy something during my Etsy browsing and once it comes I'll share it!  But, I am quite in love with that copper leaf mobile…it would look really lovely in my entry way in the afternoon sunlight.
Do you have any favorite shiny fall accessories?