I mentioned last week that I am focusing on completing finishing touches throughout my house this year.  My first project was to finish my dining room curtains.  I've had a pair of these Ikea curtains for several years that haven't ever been put to use. I knew I wanted simple white curtains that would let maximum light into my small formal dining room and thought they would be perfect.
I cut off the tabs at the top of the curtain and edged them with a band of Calais Blue Linen from Calico Corners.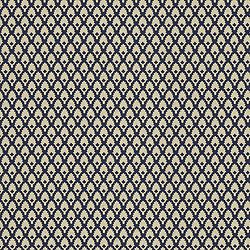 Of course I didn't realize until I was completely done sewing the first panel that I had sewed the pattern on upside down.  Argh!  I decided to leave the pattern and from far away it doesn't really make any difference.
The banding helps the curtains drape nicely, and I like their slight puddling on the floor.  And, the nicer fabric edging really elevates the simple Ikea fabric. 
And a few close-up details.
And, in other housekeeping news…I've started a pinterest board to gather inspiration and information for my basement family room re-do.  I'll share my first steps in the design process with you next week.  Have a great weekend!