Just popping in between working on client projects and projects for my own house to show you a little project I tackled this week.  As I've been working on my daughter's room I knew I wanted a fun patterned lampshade for one of the lamps in her room.  When we settled on the plan for the room I knew I wanted to carry the pretty floral pattern I was using for a throw pillow onto the lampshade.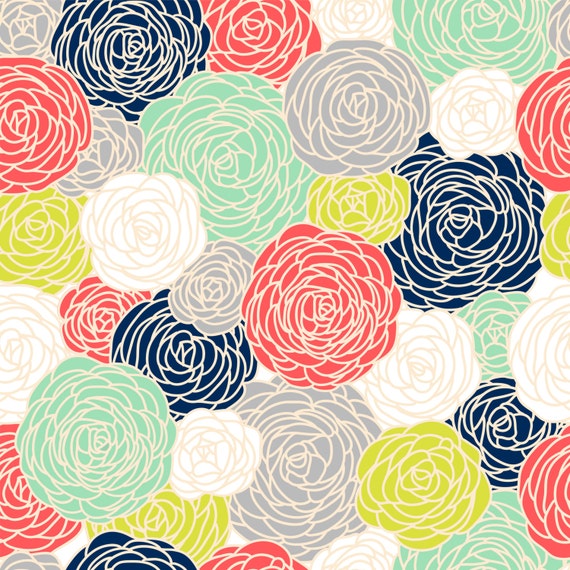 But!  I didn't want to spend another $40 on a yard of fabric to make that happen.  So, I decided I would try to paint the pattern directly onto the shade.  I took the fabric to Michaels and bought acrylic craft paint to match.
My first step was to paint the base colors on the shade…my daughter helped a lot with this part of the project as there wasn't really a way to mess it up.  This was the point in the process where I was SURE I had just ruined a perfectly good lampshade. Oh dear.
Once I started layering on the simple white curved brushstrokes to make the abstract flowers I was a little more convinced it was going to turn out well.
Here is the lampshade finished and sitting pretty in the room!
It's fun to have the pillow and lampshade coordinate and was a pretty painless project (i.e. it cost about $6 and two hours of my time).  I just have more detail to finish before I debut my daughters room…hopefully next week!
I hope you have a great weekend!